The lovely people at the Theakstons Crime Writing Festival (held annually in Harrogate in the hotel where Agatha Christie tipped up after going missing for a few days in 1926) recently released a video, shot at last year's event.
If you watch carefully, you'll spot a host of your favourite crime writers, from Val McDermid (who curated the festival) to Kate Atkinson (who didn't even have a straight up crime novel to promote). You can see the video below.
But first, I'd like to pick out all the fabulous writers I've had the pleasure to meet, either in person or on Twitter, who appear in the video.
That woman there with the big red arrow sticking out of her head is the lovely Anya Lipska, who was on the debut novelists panel. She's sitting between Collette MacBeth and Malcolm Mackay. Anya's fab book Where the Devil Can't Go was highly praised by Val McDermid (you can see her right at the end of the signing table in the photo).
This is Jane Casey, author of the fantastic Maeve Kerrigan series. I've actually only spoken to Jane on Twitter, but I'm sure she's just as lovely in the flesh.
And this is Julia Crouch, writer of intense psychological thrillers, talking to her super agent, Simon Trewin on a giant armchair made of astroturf (yeah, I know). I had a lovely chat with Julia on the very last day of the festival. We decided a crime writing event in Brighton some time in the autumn would be a terrific idea. We just need someone else to organise the whole thing!
Two very generous writers I met initially on Twitter then in the flesh at Harrogate. That's Mel Sherratt on the left and Rebecca Bradley on the right.
I first met Mark Billingham (left arrow) at the ITV studios in Waterloo. He was a judge on the Alan Titchmarsh People's Novelist Award, Thriller Final. The man in the blue tee shirt with the fab funky hair is Stav Sherez, author of the gritty Carrigan and Miller series.
And finally… here's the actual video, so you can play 'spot an author' yourself!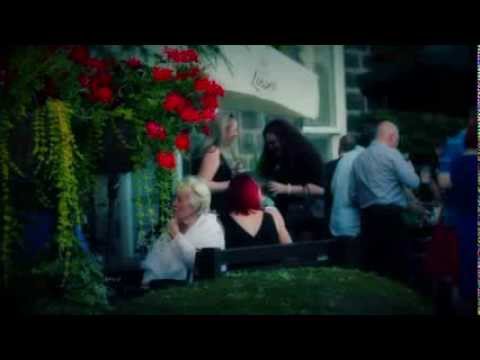 +++++++++++++++++++++++++++++++++++++++++++++++++++++++++++
RETURN TO THE BLOG ARCHIVE<<
To find out when the next Ingrid Skyberg book is released AND get a free book, click HERE to join Eva's mailing list